Tango Show in collaboration with
The Philadelphia Tango School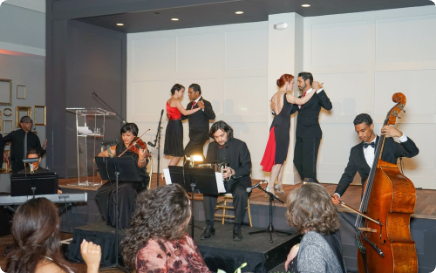 In collaboration with the Argentine Tango School, members of the Lorcas Music Society created this program to perform at the Alegria Ball- Greater Philadelphia Hispanic Chamber of Commerce and now is part of their repertoire.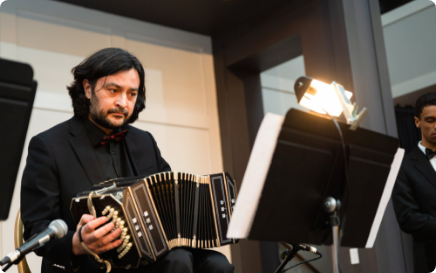 The tango remains the most captivating dance of modern time. We keep exploring new collaborations to share with you the beauty of the most beautiful artistic expression from Argentina and Uruguay.
More than just a dance, the tango is music, a drama, a culture, a way of life.
Lyrics are a key piece of the art of tango. They relay stories of jilted lovers, betrayal and despair.